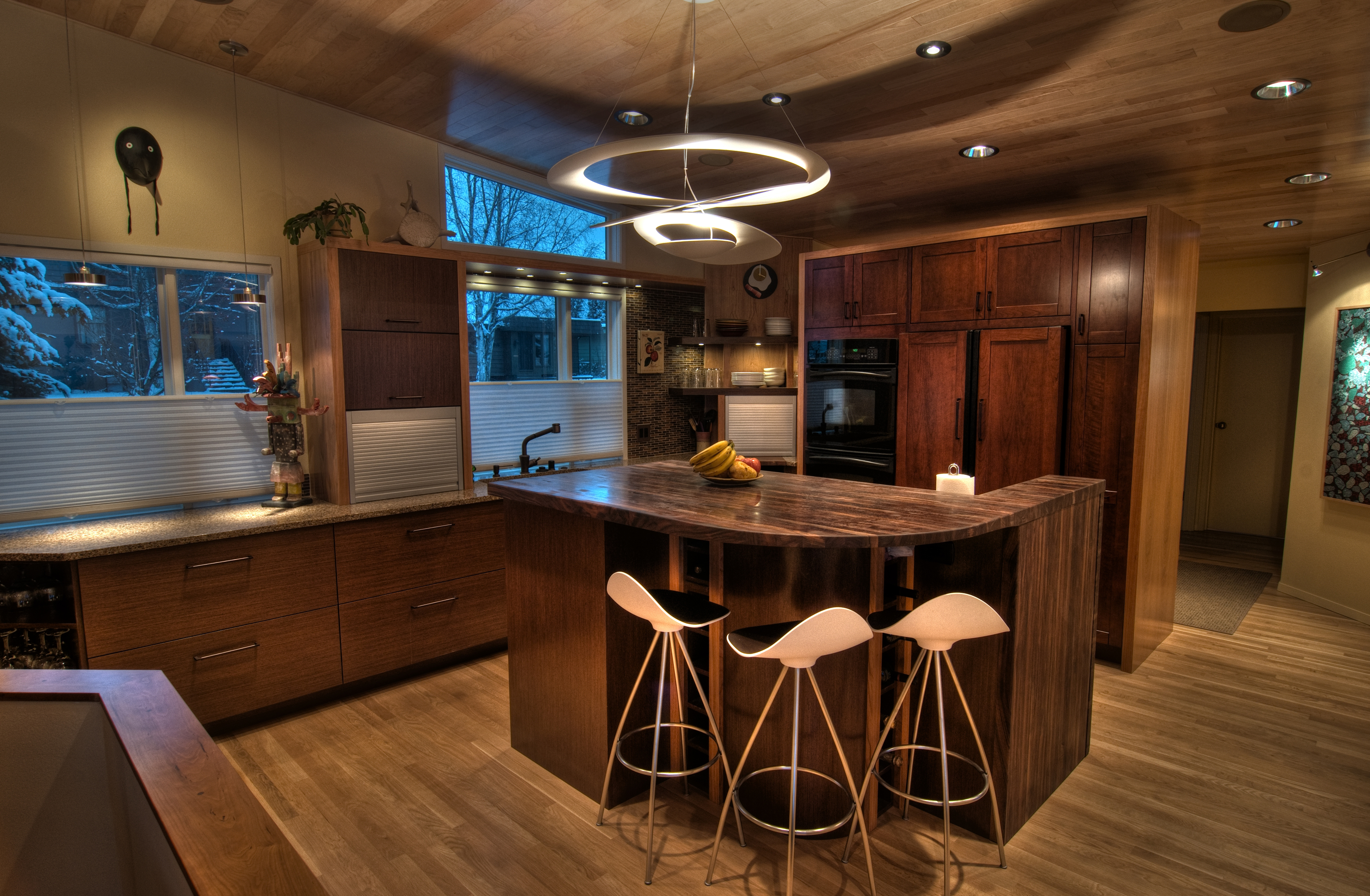 New American homes and remodels are turning to certain lighting trends to transform dark rooms into bright and beautiful. Lighting is no longer just a functional decision, but a way to add personality to a space. With so many lighting designs and fixtures available today, the trend is towards open-space layouts and the following styles.
Sculptural lighting
Sculptural lighting fixtures are usually a combination of unique abstract designs and colors along with functionality. These can be bold lighting fixtures that act as pieces of art and can become a conversation piece while entertaining guests. Small sculptural lighting can add interest to various parts of the room.
Modern elegant fixtures
Many people prefer modern, elegant lighting with clean, geometric lines and luxurious materials. Look for lighting that takes cold, contemporary designs with simple shapes and add a metallic finish, a little interest in the form of contemporary cut crystals or a unique and aesthetic glass shape.
Chrome and nickel lighting
Polished nickel and chrome fixtures are also popular in new or remodeled homes. While chrome and nickel lighting are available in both brushed matte finishes and glossy polished finishes, the latter are more popular with new homeowners.
Layered lighting
Layered lighting is very common in new kitchens and living rooms. This means a combination of recessed lighting and central flush-mounted fixtures or chandeliers to suit the style of the home. Recessed lighting is ideally placed around the room's perimeter, around 30 inches from the walls. Central lighting could be bold chandeliers over the kitchen island, casual refined rustic lighting with modern shapes and rustic finishes, crystal lighting, or cold and clean modern designs with luxurious metals such as polished chrome or nickel. Layered lighting offers flexibility for a space and makes for a more functional area.
Other functional kitchen lighting trends
Since large, multifunctional open kitchens are popular today, where the family gathers most of the day, popular lighting choices for the kitchen are both aesthetic and functional. In combination with layered lighting, new kitchens are using a variety of lighting including track lighting, LED under-cabinet lights, pendants, wall sconces etc. Cabinets and display areas are typically fitted with LED puck lighting. It is possible to create spots, scallops or pools of light with these instead of even illumination. Flexible LED tape is typical in under-cabinet areas.
LED lighting
The LED deserves a mention here since many new homeowners and those replacing old lights and fixtures are considering LED bulbs and lamps as a replacement. Manufacturers like General Electric offering more than forty styles of LED lamps and bulbs. The warm lighting, energy efficiency, instant lighting and longer life (of as much as fifteen times more than incandescent bulbs) offered by LEDs is very attractive to consumers. Soft contemporary styles and Edison bulbs with sheer glass pendants are very popular.
Whether it is ambient lighting, task lighting, accents or decorative lighting, the new home lighting trends are moving towards modern, clean lines, metallic finishes, and energy-efficient LEDs into an integrated, layered design. Some abstract, futuristic shapes may be used as decorative lighting. But when choosing lighting for your home, it is always important to consider the activities that take place in each room, the mood you're aiming for, and the objects you would like to highlight.